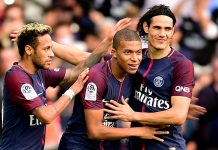 PSG wants to be one of the best teams in Europe and there is even a concrete plan for that: Mohamed Salah and Erling...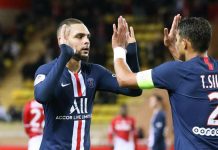 Fransiyaning «PSJ» klubi himoyachisi Leyven Kurzava mavsum yakunida Parij klubi safini tark etadigan bo'ldi. Bu haqda Todofichajes xabar bermoqda. Manbaning yozishicha, 27 yoshli futbolchi parijliklar...
Chelsea has announced the Transfer of the Spanish goalkeeper Kepa Arrizabalaga. The 23-Year-old goalkeeper has signed the contract with the English Club for 7...
Apparently Zidane already has plans, one of them is to let the Brazilian go. He has even found a substitute, who would be the Canadian...